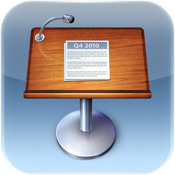 The iPad features many apps solely for the purpose of productivity, some of which include the ones made by Apple, which are Pages, Numbers and Keynote. These are all iPad only Apps in the App store and run for $9.99 a piece. Apple has released an update for each of the afore mentioned Apps which had many bug fixes as well as updates to the features, which are listed below:
Pages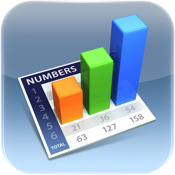 Copy any Pages document between your WebDAV service or a MobileMe iDisk account.
Any .txt file from mail are now able to be viewed an edited.
Option to group similar files together, as well as the ability to ungroup the files.
Paragraph and word count in any document
You can import and export any footnotes and sidenotes that you have already made in a table of contents.
Numbers
Convert, export and import files to the Microsoft Excel file

-

type, which is .XLS.

Grouping and ungrouping similar files, similar to the way in Page

s.

Copy spreadsheets between Numbers and your MobileMe iDisk or a WebDAV service.

Support of CSV files from mail
Convert and export files into Microsoft Powerpoint compatible files (.ppt)

Revolving Door, Swoosh and Wipe slide transition animations.

Lens Flare, Spin and Wipe build animations.

Ability to group and ungroup files similar to Pages and Numbers

Grouped objects can get there own specific animations

Copy presentations between Keynote and your MobileMe iDisk or a WebDAV service.