The next version of Parallel Desktop has been with remote access for all devices that run on iOS, which includes the iPhone, the iPod and the iPad. This new release has many new features as described on their
WebSite
, some of which include an improved gaming environment, an easier set up and enhanced performance.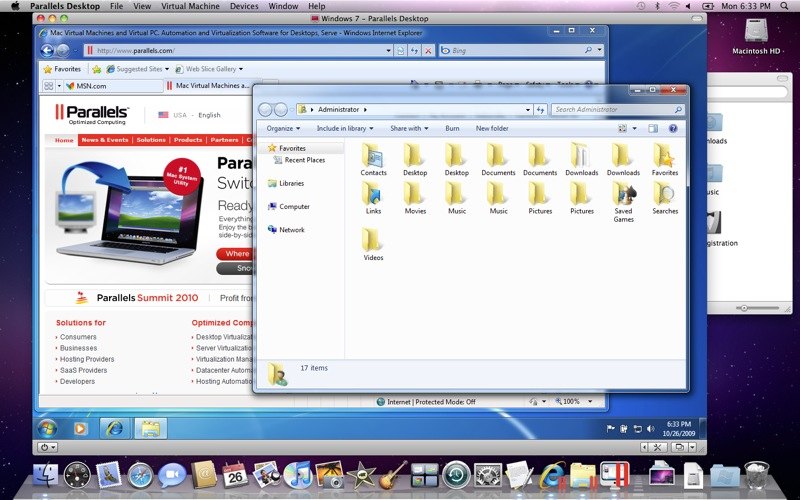 It actually runs great, it won't slow up your Mac much and will feel just like
Windows 7
Even the box looks nice
Packaged with all of this, comes with the ability to download the free
Application
from the app store, which is called Parallel Mobile. It will let you:
Parallels Mobile lets you:
* access any virtual machine running in Parallels Desktop 6 for Mac
* use any Windows application in your virtual machine, from Internet Explorer to Outlook
* remotely start, stop and reset virtual machines
* stay connected via WiFi or 3G networks
* access your Windows applications from anywhere over the Internet
* optimize for either speed or graphics performance.
It will set you back $79.99 if you download over the internet, $49.99 if you are just upgrading and $99.99 if you buy a hard copy.
Mr. J. Appleseed has a lot of operating systems.